Jen and I are travelling at the moment as we ended up without anywhere to live in Glasgow. January was spent in Barcelona (as I alluded to in an earlier post) and February was mostly spent in California (Oakland, San Diego and LA).
🎸
I still haven't released the small piano piece that I mentioned a while back. I haven't been able to organize or create artwork for the release, which prompts an intriguing question: what is the significance of visual art accompanying music? There's definitely a potential essay on that subject that I have neither the motivation, skill nor inclination to write.
🎧
As I was going to be on the go and without a decent speaker setup, I switched away from using a Roon/Chromecast and vinyl based Hi-Fi setup to this: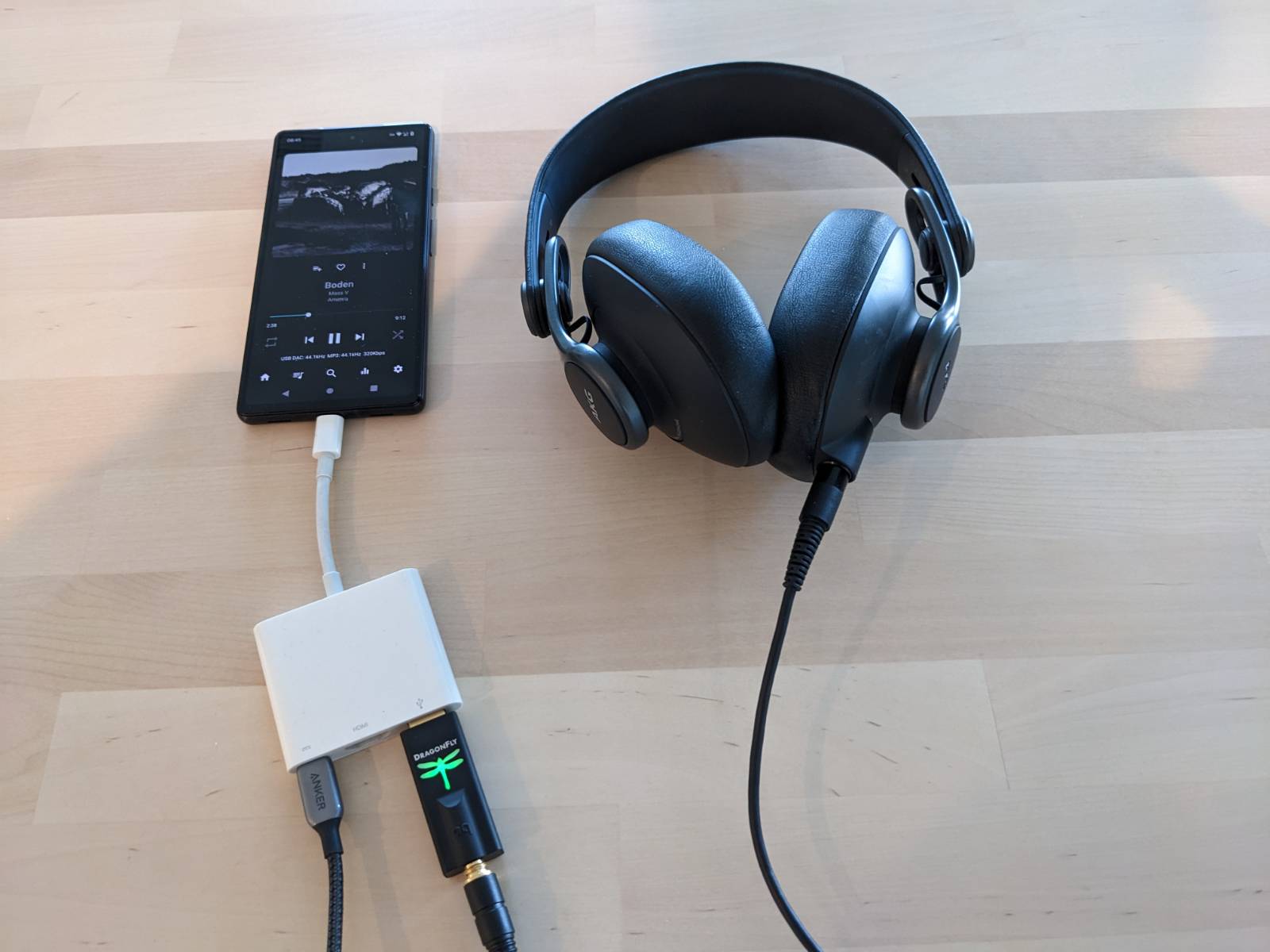 The signal chain is:
Pixel 6a (running USB Audio Player PRO)
Apple USB-C Digital AV Multiport Adapter
AudioQuest Dragonfly Black
AKG K371
This has ended up sounding pretty fantastic. The K371s are a great pair of headphones for detailed listening and the Dragonfly Black does a much better job than the Pixel's standard USB-C to 3.5mm dongle (and I can charge at the same time as listening with the adapter). For a good (but lengthy) breakdown on why different digital audio sources can sound different, check out this Darko Audio podcast.
To get the actual music on my phone, I've ended up using Autosync with Dropbox where my music was already stored (I manage it using beets from my MacBook).
The biggest problem I'm running into is the lack of storage on my phone - it can only just fit my current music collection. This will be OK for a while, but when I get back to a more permanent home, I'm probably going to look at getting a dedicated Roon server (maybe one of the new M2 Mac Minis) and using Roon Arc so I can pick and choose the music that's "offline" and using storage day-to-day.
👨‍💻
I picked up one of the new M2 MacBook Pro 14s before heading off to the US, and it's been an absolute game changer for coding. A clean compile of ODK Collect has gone from ~4 minutes to ~30 seconds. I ended up needing an explanation for this - I found that this article helped to get to a very basic understanding.
While setting the new machine up, I gave 1Password 8's new SSH Agent a try. It's definitely much slicker than needing to fiddle around with ssh add -t day to day (which I was doing). I haven't tried playing around with the extra feature of being able to sign Git commits with the SSH Agent (which I currently use GPG Suite for). Maybe I'll give that a go on the next machine.
🍷
I tried to only drink Californian wines while I was there but, as usual, all the cool Bay Area wine bars were full of the stuff I like drinking in Europe. I did manage to pick out a few gems in between the hoards of hype Beaujolais and uncertified Prosecco:
The Victor's Spoils 2021 - Bodkin
L'Aurore 2021 - Occteau